January 5, 2018 | Daily Monitoring Report
Military Raid Kills Senior Al-Shabaab Commander
04 January – Source: Garowe Online – 189 Words
Somalia's military says security forces have killed 11 Al-Shabaab militants, including a senior Al-Shabaab commander during an operation in southern Somalia on Thursday. A military official told state-owned media that Mohamed Abu Abdalla, the Al-Shabaab's deputy commander for Lower Shabelle region died in an operation carried out near Awdhegle town, some 60 Km south of Mogadishu.
The slain militant commander was involved in a plot to attack Somali military bases in the region, said the official, speaking on condition of anonymity. Several militants were wounded, some critically in the raid, he added. The anonymous official didn't reveal if there were casualties on the national army forces who stepped up their fight against the Al Qaeda-linked Al-Shabaab which stages frequent attacks in the Horn of Africa nation.
Al-Shabaab was not immediately reachable for comment. The insurgents have waged numerous attacks in Mogadishu as they bid to topple Somalia's Western-backed Federal government and drive out African Union peacekeeping troops [AMISOM]. The region has been a spotlight of U.S. airstrikes against Al-Shabaab in recent months as Trump administration intensifies a campaign to defeat the Islamic extremist groups in the country.
Key Headlines
Military Raid Kills Senior Al-Shabaab Commander
Information Minister Says Somalia Is About To Get Debt Relief (Jowhar.com)
Al-Shabaab Official Surrenders To Somali Government Forces In Dollow (Hiiraan Online)
US Designates Al-Shabaab Deputy Leader As 'Global Terrorist' (Associated Press)
Failed Rains Leave Somalis Fearful (Trocaire)
NATIONAL MEDIA
Information Minister Says Somalia Is About To Get Debt Relief
05 January – Source: Jowhar.com – 123 Words
The Minister for Information of the Federal Government of Somalia, Abdirahman Omar Osman(Yarisow) said the government has been successful in the implementation of good management of its finances and it has the backing of the World Bank.  He said Somalia is about to get debt relief.
The Minister urged the Somali public to pay taxes so that the government competed with other countries in the world, saying the government that give aid to Somalia collect it from their taxpayers. The Minister said it was a shame that countries with smaller populations like Norway, Denmark and Finland are giving aid to Somalia which has a bigger population. The Minister was speaking during an event to mark the achievements of the Ministry of Finance.
---
Al-Shabaab Official Surrenders To Somali Government Forces In Dollow
05 January – Source: Hiiraan Online – 111 Words
Security officials in the Jubbaland administration in the district of Dolow have brought before the media a member of the Al-Shabaab group who defected. The Al-Shabaab member who surrendered to the government forces was named as Adan Ibrahim and was the official responsible for the collection of alms and operations.
The Al-Shabaab official said he decided to surrender after he heard the President's renewed amnesty plan for Al-Shabaab members. The Commander of NISA in the district of Dollow who spoke to the media said they welcome the defection of Al-Shabaab members and called upon those who are still member of the group to surrender and benefit from the President's amnesty plan.
INTERNATIONAL MEDIA
05 January – Source: Associated Press – 128 Words
The United States government has designated the deputy leader of the Somalia-based Al-Shabaab extremist group a "global terrorist." A State Department statement says the designation of Abukar Ali Adan blocks any assets of his that are subject to U.S. jurisdiction and prohibits U.S. citizens from making any transactions with him. The al-Qaida-linked Al-Shabaab is the deadliest Islamic extremist group in Africa. It has been blamed for the October truck bombing in Somalia's capital, Mogadishu, that killed 512 people.
Little is publicly known about the reclusive Ali Adan. The U.S. has designated Al-Shabaab as a foreign terrorist organization, and the Trump administration early last year approved expanded military efforts against the group. More than 30 U.S. drone strikes were carried out against Al-Shabaab last year.
OPINION, ANALYSIS & CULTURE
"Thanks to the support of the Irish public, we will continue to work tirelessly in Somalia to do what we can to keep children alive, families together and communities safe.  The next twelve months will be a long road. Thanks to your support for Trócaire, people in Somalia will not have to walk it alone,"
04 January – Source: Trocaire – 467 Words
Having teetered on the brink of famine throughout much of 2017, rain over the final three months of the year was expected to bring much-needed relief to millions of people in Somalia. Unfortunately, the October-December rains failed to arrive. What was supposed to be three months of rainfall amounted to little more than three weeks of on-and-off showers. That was the fourth consecutive rainy season to have failed, leaving millions of people facing into 2018 with no end in sight for their suffering.
The next rainy season traditionally falls between April and June but the forecasts are not good. Trócaire is preparing for a long and difficult year in Somalia, where over six million people are already in need of humanitarian aid. 2017 was a horrific year for Somalia. At the start of the year, 83,000 people were classified as being in need of emergency food. By the end of 2017, that figure had risen to 866,000.  On top of that, conflict and instability continued to wreak havoc on parts of the country.
A massive car bomb in Mogadishu in October killed over 400 people, sparking huge protests. Over one million people have been displaced due to drought and conflict since January 2017. The estimated number of displaced in Somalia is now above two million. Trócaire has been working in Somalia since 1992, running hospitals and schools that are a lifeline for hundreds of thousands of people.
Our team recently conducted a survey of households in the areas where we work and found that up to 90 per cent of people were experiencing either moderate or severe hunger. In some regions, one in three people are facing severe malnourishment.  In November, 3,349 children under the age of five were screened at one of our health centres, of which 11 per cent were severely malnourished and 37 per cent were moderately malnourished.
Great aided by a national Church collection in Ireland last July which raised €5m, our response has focused on getting food and water to communities worst affected by the drought.  We have also been massively supported by Irish Aid, who in November supplied Trócaire with 75 tonnes of humanitarian aid – including tents, water tanks, mosquito nets and lanterns – to be distributed to families in the Gedo region of Somalia. These are extremely worrying times in Somalia. The failure of rains and the ongoing conflict have left millions facing into 2018 fearful for what the future holds.
TOP TWEETS
@Africanrelieffu: The fourth consecutive rainy season  have failed to arrive in Somalia . Millions of people including children…https://fb.me/9JOFTXt0t
@shf_somalia: The destruction of 23 internally displaced persons (IDP) settlements in #Somalia is a serious violation of International Human Rights Law. While the losses are immeasurable for the affected people, destruction has a price-tag for projects funded by SHF – more than $220,000 lost!
@Puntland2020: Based on figures published by UN agencies, estimated value of fish/shellfish taken illegally from waters off Puntland alone during last 26years (7.8 billion USD) exceeds the alleged national debt of the whole of Somalia (5.3 billion USD) by large margin. Somalia: Time to wake up.
@MohamadDuale: #Somaliland Government Condemns#Somalia's Acts of Interference of its Airspace and Land http://www.horndiplomat.com/2018/01/04/somaliland-government-condemns-somalias-acts-of-interference-of-its-airspace-and-land/ … via @twitter.com/@Horndiplomat
@HarunMaruf: Al-Shabab's Abukar Ali Adan is one of 4 cmdrs of Al-Qaeda affiliates designated by U.S. Others are Muhammad al-Ghazali of Al-Qaeda in the Arabian Peninsula (AQAP), and Wanas al-Faqih of Al-Qa'ida in the Islamic Maghreb (AQIM), allegedly involved in Bardo Museum attack in Tunisia.
@Drone_sport: Roger Stone's New Gig: Lobbying for Drone Strikes in Somalia | DroneSport – http://ift.tt/2CrD4Ss  #drones
@Cidilibaax: Lack of funds threat to relief food supply #Somalia#Mogadishu http://www.nation.co.ke/news/funds-threat-relief-food-supply/1056-4251664-6bkmhhz/index.html …
IMAGE OF THE DAY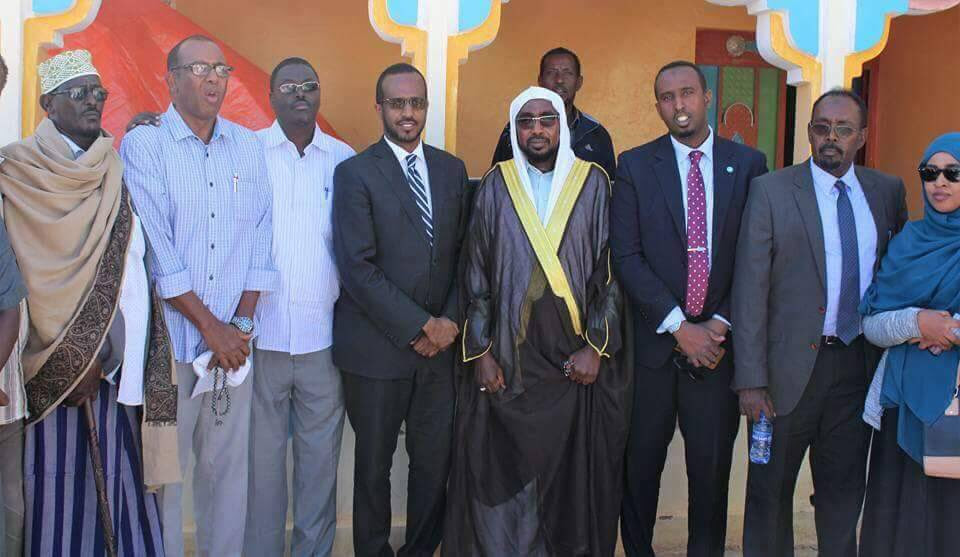 Federal Minister for Planning, Investment & Econ Dev't Amb. Gamal M Hassan met with Traditional elders from the Historical city of Qardho led by Boqor Burhan Boqor Muse.
Photo: @AmbGamal